Welcome
CHORS HOSTEL
CHORS is the first art boutique hostel in Europe that offers accommodation in exclusive Capsules. Capsule accommodation is a modern and minimalist trend that combines the social experience of living in a hostel while offering perfect privacy. Capsules are separate cells or boxes for guests to stay in. CHORS is also striving for perfection to maximize the accommodation experience. You'll be pleasantly surprised to find Capsules providing all the equipment you need in such a minimalist space.
CHORS interior is in industrial design, it focuses on bringing a guest standard of a hotel of the highest category. An unforgettable atmosphere is made by unique and original paintings provided exclusively for CHORS by Marek Ormandík, an important academic Slovak painter of the middle generation known all over Europe. 
CHORS with its perfect location is situated in a pedestrian zone in Bratislava. You can easily get to CHORS either from the main bus station or the main train station. The most important historical buildings, attractions, restaurants and coffee bars or nightclubs are very close to CHORS.
Having received the International Hospitality Award for the best hostel in Europe in 2020, we are transforming the hospitality industry yet again. In September 2022, CHORS introduced the World's first NFT hostel where the hospitality experience is extended into the Metaverse via CHORSGod NFTs (non fungible tokens).
CHORS has created a stunning new accommodation area of 26 NFT Blocks, composing a chain of private cabins with different levels of amenities and luxury. The Blocks are designed in an industrial style, and have electrically controlled sun tunnels, and eco recuperation. They are tailored not only for crypto enthusiasts looking for a place with real NFT artworks inspired by a famous Slovak painter Marek Ormandik.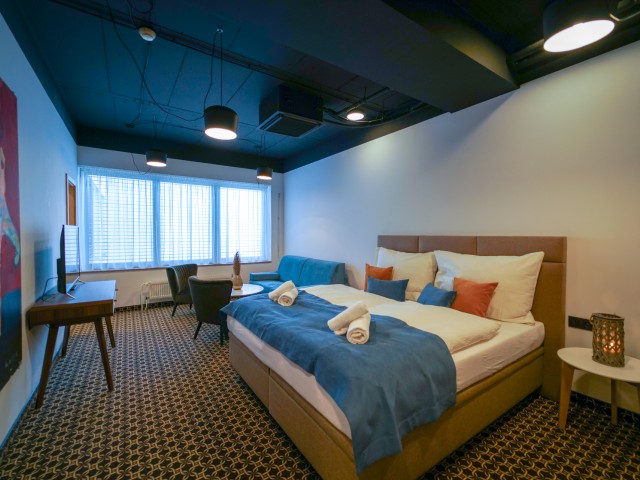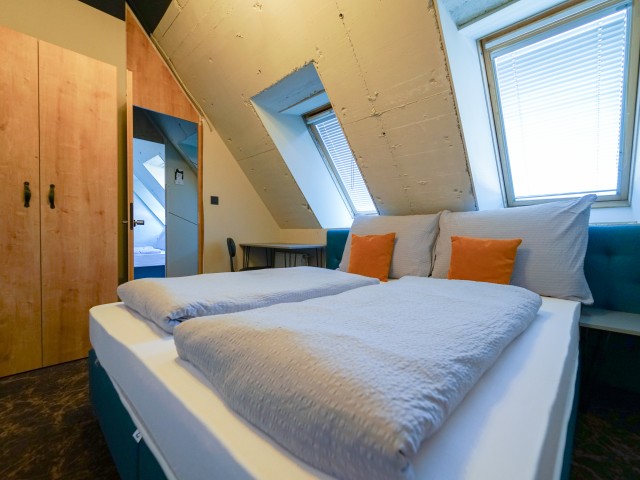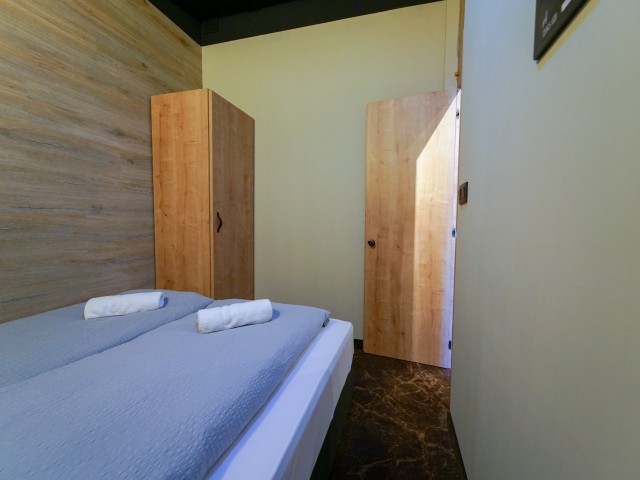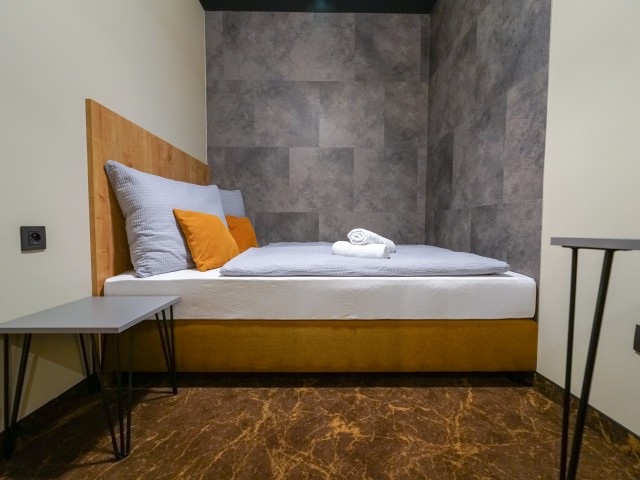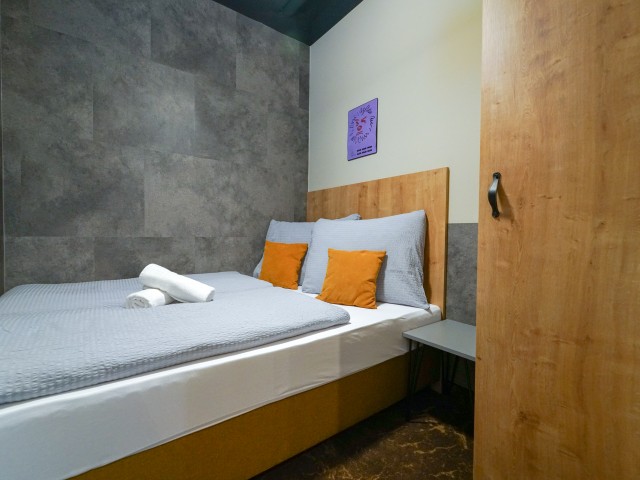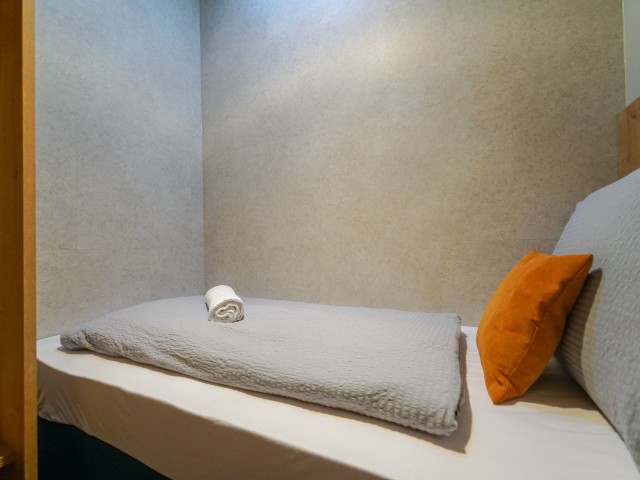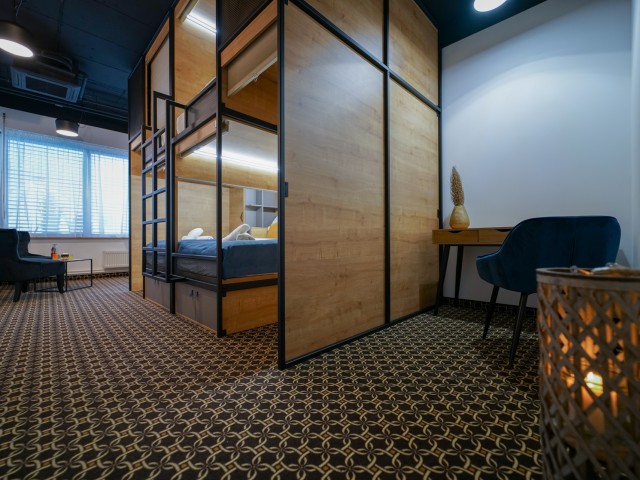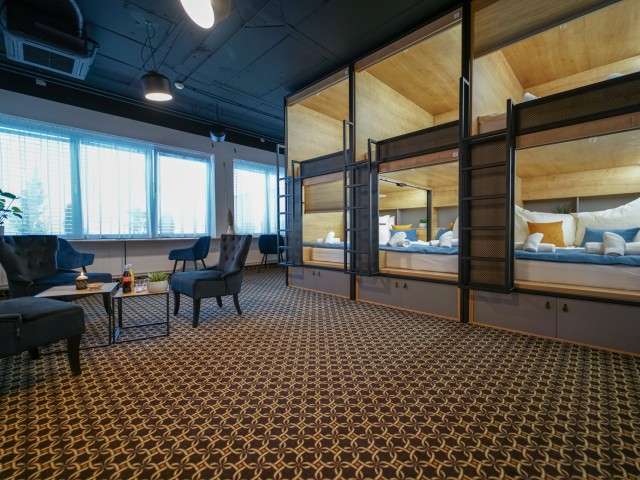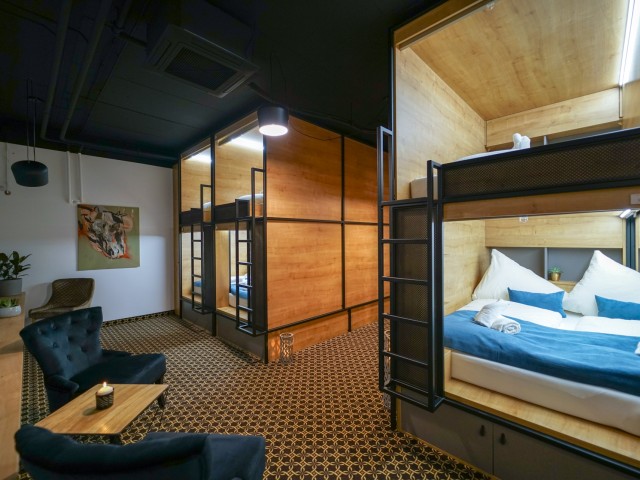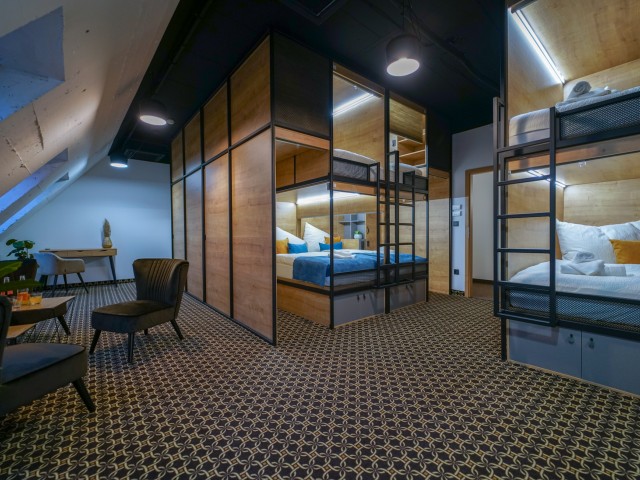 Our rooms
Sales and discounts
Special offers
Tour of CHORS
Gallery